David Irvine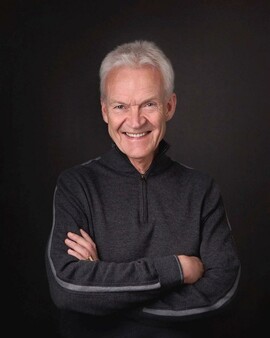 CULTIVATING COMPASSION AS SCHOOL COUNCIL LEADERS
"Let's Make the Comeback Better than the Setback"
As we emerge from this pandemic and re-engage in different ways, new challenges and opportunities lie ahead. As we move forward together in promoting wellbeing in the school community to benefit student success, compassion and grace are required now above all else.
We all, at least to some degree, are emerging from these past two years exhausted, uncertain, strained, isolated, and divided. We are likely all a little more edgy and impatient.
The opportunity lies before us to re-enter, re-engage, and re-build the partnership with our school communities. How we take time to heal together and relate to each other will directly impact the new reality that we create together.
Based on David's best-selling book, Caring Is Everything: Getting to the Heart of Humanity, Leadership and Life, this session will kick off the day and set the tone for working together with an inspiring, reflective, and practical perspective on the importance of caring in your role as school council leaders.
Through the power of caring and an open heart, let's ensure we make the comeback better than the setback.
Be reminded of the importance of compassion and grace with ourselves and with those we serve.
Learn how to build bridges of trust to ensure a stronger school community amid diversity.
Leave with practical strategies for putting compassion to work - promote meaningful connections, facilitate problem-solving, foster reciprocal responsibility, and improve overall wellbeing.
David Irvine, the Leader's Navigator
David is a widely sought-after speaker, author, and trusted leadership advisor. His work has helped build accountable, authentic organizations across North America, making him one of the most respected voices on leadership and organizational culture.
He has advanced degrees in human development, science, and social work. With more than 35 years of experience as a family therapist, workshop facilitator, lecturer, and adviser to executives, he has developed a unique personal and practical approach to inspiring leaders and transforming lives.
David has worked with people in the public, private, not-for-profit, and entrepreneurial sectors across North America, but his background as a family therapist and advisor to schools makes him uniquely qualified to integrate an understanding of children with the leadership required to foster reciprocal responsibility and wellbeing in a school community.
David is a bestselling author of seven books, with over 300,000 copies sold worldwide. The Other Everest: Navigating the Pathway to Authentic Leadership is the most recent and brings together the learnings, teachings, and wisdom gleaned over a lifetime of meaningful work.
The popular Caring Is Everything: Getting to the Heart of Humanity, Leadership and Life, deals with the importance of caring in all aspects of our lives.
As a former nationally ranked distance runner, he also maintains an active lifestyle of yoga, boxing, and walking his dogs. David lives with his wife in the foothills of the Rocky Mountains near Cochrane, Alberta.
Website: www.davidirvine.com