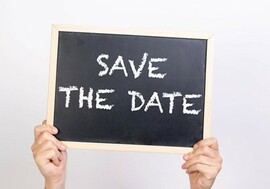 One of the most important events for parents on school council is the ASCA provincial Conference in conjunction with the Annual General Meeting (AGM).
The 2022 School Councils Conference & Trade Show is April 22, 23, to be held in person at the Delta Marriott Edmonton South Conference Centre   (4404 Gateway Boulevard  Edmonton AB  T6H 5C2)
The ASCA 2022 Annual General Meeting (AGM) is April 24, which will be a hybrid event (in person at the Delta Marriott and online)

Watch for more information and updates in the new year!
The Conference/AGM event is being planned based on the current COVID-19 situation. Delta Marriott Hotel has the Restrictions Exemption Program (REP) in place, where only fully vaccinated participants can attend. Masks are mandatory in public spaces.
Marriott has implemented a variety of new protocols and elevated practices, in response to COVID-19, and in keeping with their high standards of cleanliness and commitment to providing excellent service. COVID-19 and what to expect at our hotel.