Minister of Education
Budget 2023 (February 29, 2023)
Minister Letter To Parents Budget 2023
Ministre De LEducation Lettre Aux Parents Budget 2023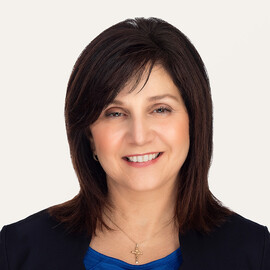 Adriana LaGrange
Adriana LaGrange was appointed Minister of Education on April 30, 2019.
Minister LaGrange was elected to the Legislative Assembly of Alberta on April 16, 2019, as the MLA for Red Deer North.
A wife, mother of seven, and proud grandmother of three, LaGrange understands the importance of the role that parents play in the development of children. She has an extensive career in helping those Albertans who face physical and mental disabilities, earning her Diploma in Rehabilitative Studies from Humber College in 1981.
LaGrange also has a pedigree as an entrepreneur, owning a trucking company, as well as running a family farm.
Adriana LaGrange was appointed as Alberta's Education Minister on April 30, 2019. Serving as a Trustee of the Red Deer Catholic Regional School Division for more than 11 years, LaGrange is well positioned to understand the unique needs of the education system. She is committed to the development of a modern curriculum to prepare Alberta's next generation with the skills they need to succeed.