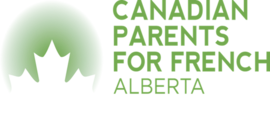 Thank you for your interest in school council resources.
Please log in below to access materials.
If you are not an ASCA Member, please submit a Request for Membership Form.
If your school council is an ASCA Member (the majority of School Divisions pay for all of their school councils' membership), the designated school council contact (Chair or designate submitting current contact FORM) will be sent an automated email invitation to set a PASSWORD in order to log-in to the Members Only website section.
As all parents in the school community are considered members of a school council, the access to the Members Only section should be shared broadly, so everyone has opportunity to resources and event registrations.
Eg. Webinars (for members only) registration is within the Members Only section, and participants must register using their individual/personal email address in order to receive the link to join and participate in the webinar.
A common practice recommended for ASCA Member School Councils is to have a generic school council email address (not an individuals' email address) eg. schoolcouncilname@gmail.com and an easy to remember  password eg. schoolcouncilname21 to encourage wide-spread use/access for all members of the school community.
Click here for more information on ASCA Membership, Benefits of Membership, or contact support@albertaschoolcouncils.ca
Fundraising Associations (ASCA Associate Members) Section Sign in