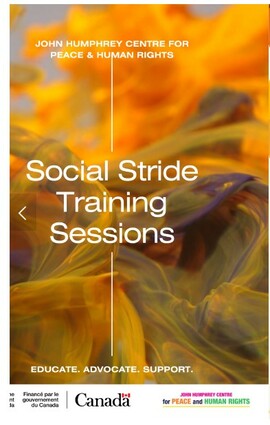 "training students, families and educators on what to do when they see and/or experience hate on-line"
In collaboration with the John Humphrey Centre, Alberta Hate Crimes Committee, and REACH Edmonton, an advocacy body called Social Stride has been established.
Social Stride Training Sessions 
Digital Literacy Series to Address Online Racism and Discrimination
A Digital Literacy series of workshops / training sessions has been developed to address online hate and discrimination. Sessions are offered for younger children, teens and all-ages ones for families and educators.
Now booking workshops for the upcoming school year.
https://www.jhcentre.org/social-stride-training