Roots of Resilience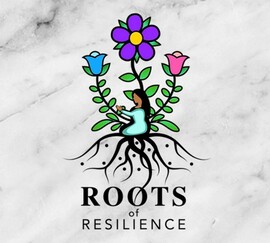 Roots of Resilience Education Foundation is an Indigenous non-profit organization, led by two First Nations women and supported by a board of Elders and Knowledge Keepers.
Our Foundation aims to work collaboratively with community groups, organizations, and service delivery agencies to provide professional learning to increase community awareness and understanding of Indigenous worldview, perspectives and knowledge from an Indigenous cultural lens.
Register for online sessions, book online for Workshops
From the People: An Indigenous Speakers Series
Thursdays 12:00-1:00 pm MT via Zoom
Nov. 12, 12:00 p.m. MST – Dec. 17, 12:00 p.m. MST
In this 6 part speaker series, Roots of Resilience presents compelling guest speakers on important, timely and relevant topics that we all need to come together to address for the benefit of all of our children, families and communities.