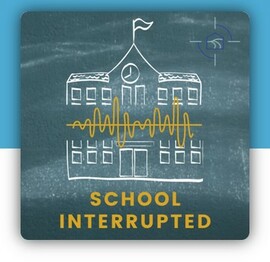 School Interrupted is a podcast series on creating familycentric schools brought to you by Dr. Debbie Pushor and former graduate students from the University of Saskatchewan.
Dr. Debbie Pushor has worked in relationship with a group of her incredible (former) graduate students to bring this project to life. Those people are Michael Crowe, Stacey Crowe, Randi Bender, Andrea Neufeldt-Rodda, Lindsay Munroe, Katelynn Hopkins, Tom Claxton, Rebecca Fisher, Haylee Olver, and Jess Wall. Each of them will be hosting an episode in the series, which also features a collection of diverse and passionate guests. 

We will be releasing one episode each week on Mondays that can be found wherever you listen to podcasts. You can listen to it here. Please hit that "follow" button on your streaming platform so you'll be notified when our new episodes drop. We have several more amazing episodes with our hosts and their incredible guests coming your way.
https://www.buzzsprout.com/2061523