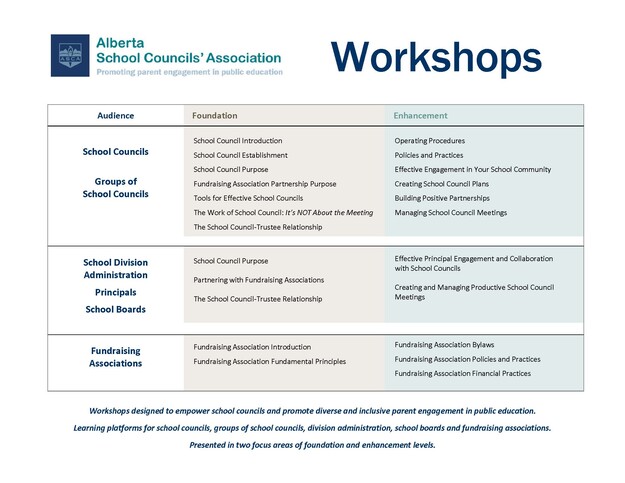 Download Workshops Brochure 2021-2022 (PDF)
ASCA workshops are designed to help school councils understand their legislated role, and enhance parent engagement in the school community.
Learning platforms for school councils, groups of school councils, school division administration/Principals/school boards / Trustees, education organizations and fundraising associations.
Contact shaunag@albertaschoolcouncils.ca for more information.
All workshops are delivered online utilizing the Zoom webinar platform.