Online Auction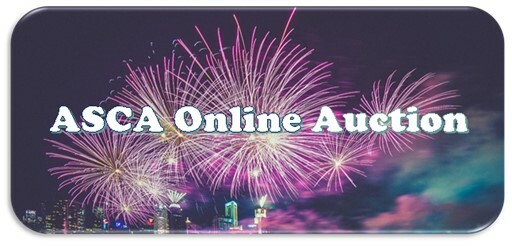 ASCA is excited to conclude our first annual fall online auction fundraiser event!

Auction Payments
Thank you to everyone for supporting our first annual online auction, and contributing to the success of the event!
We are pleased to share the results:
Raised over $9000 (94% of our goal)
Sold over 100 items
Donors participated - 73
Active Participants - 161
622 Bids overall
Over 12,000 views of the auction site!
We look forward to next years event!
Thank you for supporting ASCA fundraising efforts! Thank you to those who bid on items and/or donated!

Items pick up is Saturday November 26th at Barnett House 11010 142 Street Edmonton from 10:30 a.m. - 3:00 p.m. Pick up your treasures, and grab a quick coffee, tea, or hot chocolate and a cookie!
THANK YOU to all of our wonderful DONORS!!!
When you support ASCA, you are directly contributing to the future of education in Alberta. By investing in ASCA today, you change the lives of children.
ASCA used the online platform called 32auctions.com (used by over 103,000 causes worldwide) for our online silent auction event. A simple, easy to use platform – it makes online auctions a breeze for organizers and participants alike.
https://www.32auctions.com/ASCAsilentauction2022
An account is needed in order to bid.
The process is quick and very little information is required as you can see on the Create An Account page.
All successful bidders HAVE BEEN NOTIFIED BY EMAIL (by 32auctions).
Each item is sold "AS IS" and all sales are FINAL.
Purchasers are bound by the restrictions specified by the donor.
PAYMENT – Successful bidders will be contacted by 32auctions and provided an invoice with payment details.
Item locations that are NOT in Edmonton will be indicated. Pick up arrangements and any SHIPPING charges are the responsibility of the buyer.
Unless otherwise indicated (eg. Digital delivery, Calgary location, etc.) Auction items are in Edmonton and must be picked up:
Saturday November 26, 2022
10:30 am - 3:00 pm
Barnett House
11010-142 Street Edmonton
PLEASE NOTE* if unable to pick up on Nov 26th, any SHIPPING charges and/or alternate pick up arrangements are the sole responsibility of the buyer.