Registration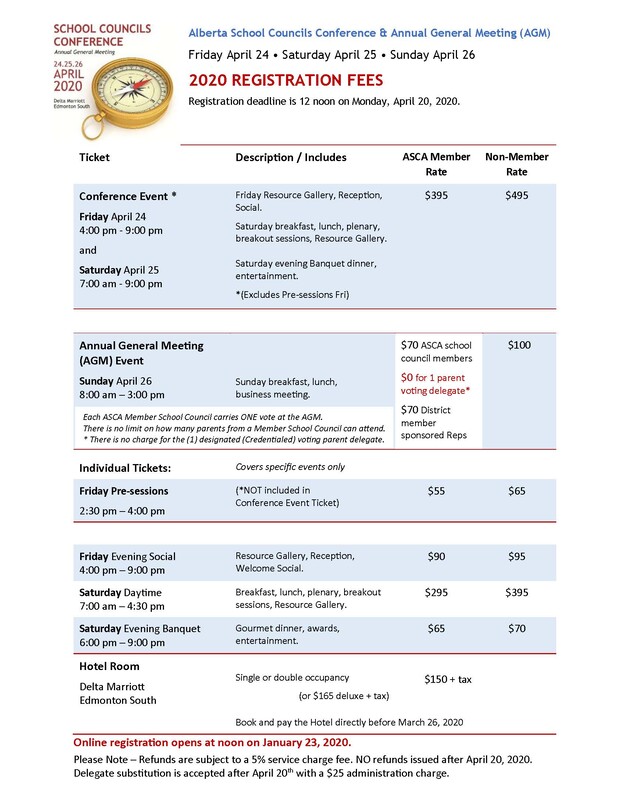 Deadline to register is April 20, 2020 at 12 noon.
Click here to download a copy of the Registration Fees.
Pricing for the 2020 Annual General Meeting (AGM)
Please note - the ASCA Board of Directors has established pricing for the 2020 AGM to ensure each ASCA Member School Council does not have to pay for their vote.
Each ASCA Member School Council carries ONE vote at the AGM.
There is no limit on how many parents from a Member School Council can attend.
* There is no charge for the (1) designated (Credentialed) voting parent delegate.
On the AGM registration form, indicate the name of the designated voting parent delegate, to assign the $0 charge. Additional attending parent delegates (and District member sponsored Reps), can be added at the regular $70 charge.
Note – if the designated voting parent name needs to be changed at a later date, please contact us at shaunag@albertaschoolcouncils.ca .