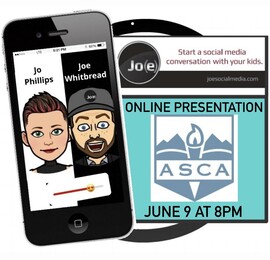 Starting a Social Media Conversation with Kids - Jo(e) Social Media Inc.
June 9, 2021 at 8:00 pm
Adults and kids are using social media in two very different ways, and many kids don't feel like they can approach an adult with their problems, or even the things they're excited about.
Jo(e) Social Media, Inc. is committed to bridging this gap and doing everything they can to start a positive social media conversation in homes.
This presentation is similar to the conversation they have in schools. The difference? Jo(e) will share with you the answers the kids have given them and offer tips and solutions on where adults can help.
Presented via Zoom
Register at https://zoom.us/meeting/register/tJMkcOygrjgjHdV1SQvCVYkQjVc3AfeV9jp-