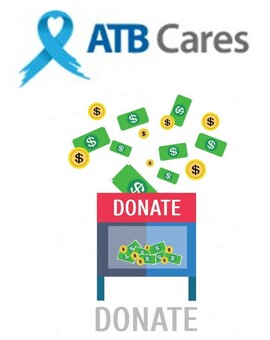 Ask from ASCA Executive Director
With the ATB Cares program - donations can be matched with an additional 20% from ATB.
Building Strong School Communities by Promoting and Strengthening Parent Engagement in K-12 Education Through School Councils
$200,000.00 Donation Goal
Project Details
Through thoughtfully structured workshops, materials, templates, and phone/email conversations, ASCA provides resources and support to build strong school communities, promoting positive relationships between parents, teachers, principals, central office personnel and school trustees.
As per the Education Act, Section 55, a school council is legally required to exist in every school operated by a Board (public, separate, charter and francophone). Educated school councils facilitate equitable collaborations among education partners and enhance student learning. ASCA's small, highly skilled, and knowledgeable, team of staff members (5) and contracted instructors (4) have a long-standing history of providing this variety of quality services.
In the 2020-2021 school year, representatives from 733 school councils attended in-person or online workshops, as did 283 school or system leaders. ASCA staff provided over 1700 'service connections' via email, phone, virtual or in-person contact. Evaluations indicate a high level of agreement (~97%) that information and support provided by ASCA will aid in the development and operations of school councils.
Funding will contribute to the sustainability of ASCA providing knowledge and skill development designed to educate and support all school councils, regardless of ASCA membership status, building capacity within school communities.
A registered charity (#125812651 RR 0001), ASCA partnered with the ATB Cares program - where donations can be matched with an additional 20% from ATB.
Donations through the online form, are issued a tax receipt instantly.
Please help ASCA to reach its goal!
Please note – As per AGLC, ASCA is not eligible to receive donations from gaming funds.
ATB will match 20% of every dollar donated to Alberta-based, non-religious charities through this site, up to $30,000 per month and $360,000 per fiscal year. Each eligible charity may receive up to $5,000 of matching during ATB's fiscal year (April 1 to March 31). Individual donations qualify for a maximum donation match of $500.
ATB's partners Benevity and the Canadian Online Giving Foundation (COGF) support with the administration involved with ATB Cares such as but not limited to the processing and disbursement of donations, issuing of tax receipts, preparing donor reports, etc., and for these services and the use of their software, a fee of no more than 2.9% (up to a maximum of $250) per donation plus applicable merchant fees (up to 2.5%) will apply and be (up to 5.4%) netted from the donated amount before being received by the charity.
Related: