RALLY for ASCA Donation Drive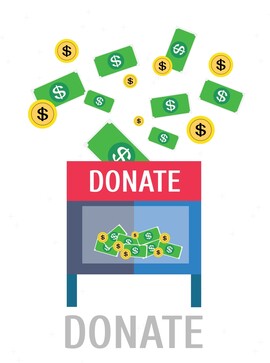 RALLY for ASCA Donation Drive
School Councils are vital! Are you an Ally?
Alberta School Councils' Association (ASCA) received an unexpected $500,000 reduction in grant funding from the government almost midway (November 2020) through their 2020-2021 operating fiscal year (July 1 – June 30).
The Association took immediate steps to reduce overhead and operational costs without compromising supports to school councils in Alberta. Management is also sourcing alternative grants appropriate to the work of ASCA.
ASCA needs $300,000 by June 15 to sustain operations through to the start of the 2021 school year.
(that is equivalent to a $10 donation from less than half of the 66,000 respondents to the ASCA survey in May 2020)
Proceeds will help cover costs to fulfill commitments and budget* obligations such as:
Representation of the parents' voice – through school councils – at provincial government, education partner and stakeholder committees
Creation of and access to services, tools, resources supporting school councils (parents, principals, teachers, students), school divisions (Senior Administrators, Trustees)
Website and digital communications
Virtual service delivery and meeting platform
A registered charity (#125812651 RR 0001), ASCA partnered with the ATB Cares program - where every dollar goes directly to the Association, and donations can be matched with an additional 20% from ATB.
Donations of $10 or more, through the online form, (with no fees) are issued a tax receipt instantly.
Donations of $100 or more can be targeted to support a specific school council. (Notify by email to parents@albertaschoolcouncils.ca)
Please RALLY for ASCA and help to reach our goal!
* Budget update available March 1 on the ASCA website
Please note – As per AGLC, ASCA is not eligible to receive donations from gaming funds.
ATB covers transaction and credit card fees on all donations made through atbcares.com, may match 20% of donations to charities, partnering with Benevity (online platform) and the Canadian Online Giving Foundation (COGF) to issue automatic tax receipts to donors.