ASCA "Parents on School Council Matter" Funding Campaign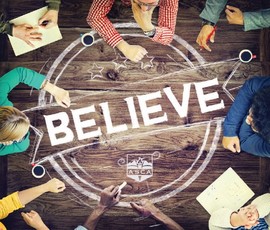 Alberta School Councils' Association (ASCA) funding campaign to support initiatives and services to school councils in Alberta.
As a registered charity, ASCA has partnered with the ATB Cares program - where every dollar goes directly to the association, and donations are matched with an additional 15% from ATB.**
Donate any amount, from $10 and up, through a simple online form, with no fees, and a tax receipt issued instantly.
ASCA believes the parent voice matters.
ASCA believes in the value of parent engagement in public education.
ASCA believes parent engagement in education positively impacts student success.
School councils are legislated in Alberta's Education Act to provide a means for parents to be engaged in public education and participate in decisions that impact student learning.
ASCA provides supports, training and resources to ensure school councils have the knowledge and skills to fulfil their legislated role and operate effectively.
ASCA promotes parent involvement in public education, and presents parent views through policy into the provincial education system, working with government and organizations in Alberta.
ASCA ensures parents are recognized and respected as knowledgeable, supportive contributors to their children's education, and are provided a variety of opportunities to be authentically engaged in all levels of the education system.
ASCA needs your support to ensure these efforts continue and are sustained in public education to benefit student success.
ASCA believes parents on school councils matter!
Do you believe? Please click here to donate
ATB covers transaction and credit card fees on all donations made through atbcares.com, matches 15% of donations to charities, partnering with Benevity (online platform) and the Canadian Online Giving Foundation (COGF) to issue automatic tax receipts to donors.
** Note: ATB will match 15% of donations - up to a maximum of $1,000 in matching per donation, up to $20,000 per month and $240,000 per fiscal year (for all Alberta charities combined). Each eligible charity may receive up to $5,000 of matching during ATB's fiscal year (April 1 to March 31).