Wendy Keiver, Executive Director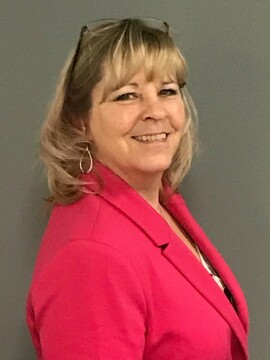 Former Director of Client Services for Alberta School Councils' Association (ASCA) for seven years, and a workshop instructor prior to that, Wendy brings a vast background of school council, community and education service to her role as Executive Director.
School Board Trustee for Edmonton Public Schools from 2004 to 2007, Wendy was School Council Chair and Fundraising Association President for multiple school communities over 15 years. She also held executive positions with her Community League for 10 years, President of the Literacy and Learning Day Society of Edmonton for seven years - co-founding the Literacy and Learning Day Conference in 2003, and the Organizing Committee Chair until 2017.
Wendy is married and has five adult children, and seven grandchildren aged from 2 to 15 years old.
A passion for public education, Wendy believes respecting parents as informed and knowledgeable partners in the education of children, and engaging community collaboration will lead to student success, and success for the province.
School councils in their legislated role are an effective means to accomplish this goal, and "A respected and empowered  school council in every Alberta school" is a vision that Wendy is dedicated to see realized.