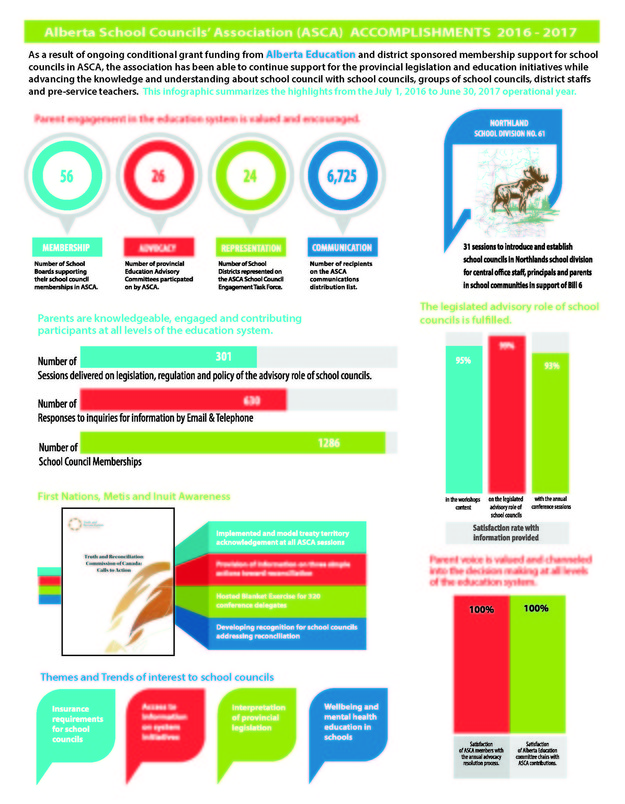 Alberta School Councils' Association (ASCA) ACCOMPLISHMENTS 2016 - 2017 (Download infographic)
As a result of ongoing conditional grant funding from Alberta Education and district sponsored membership support for school councils in ASCA, the association has been able to continue support for the provincial legislation and education initiatives while advancing the knowledge and understanding about school council with school councils, groups of school councils, district staffs and pre-service teachers.
The ASCA Annual Report for 2016-2017 is available here.
In addition, this infographic was created to present an overview of highlights from the July 1, 2016 to June 30, 2017 operational year.